Email marketing, a proven method for generating new business when targeted effectively and an unsung hero of electronic marketing just got better with mobile.
Email marketing remains one of the most important tools available to digital marketers since it provides a cost-effective technique for a company brand to reach prospects and customers with relevant, timely communications.
It has become popular with companies for several reasons:
Relatively low cost of fulfilment and faster than traditional mail. With a large Opted In customer base, a business can reach all with a click or two with a promise of high percentage of deliverability.
It gives an accurate return on investment which can be tracked and can be high when done properly
It encourages clickthroughs to a website thereby increasing the the site popularity and visitors,
It has also been proven to generate immediate and impulsive response which could translate to increased profitability of a product or acceptability of a campaign.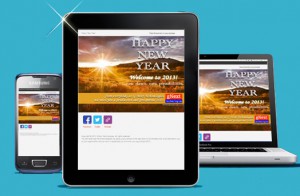 It even gets better with mobile. In our world now, almost every adult carries an internet connect mobile device which gives te ability to read, respond or act on an email on the go. That gives company a huge advantage of reaching their customer with timely communications.
Companies can attract new subscribers, and now easily send them beautiful email newsletters and see stunning reports on the results.
Email campaign can be used as a teaser to drive recipients to a campaign micro site where subscribers can click to view video clip. Hence by including a 'play video clip' button in an email campaign, this can become a powerful 'call to action' to subscribers based on the theory that the normal reflex is to click 'play'. This will bring a big click-through advantage to the campaign.
Caveats
There are few things you need to be aware of and manage well to have an effective email campaign
You must have the consent of the recipients to send them emails, otherwise your email ends up in spam folders and that would hurt your campaign
Beware of spam traps
Verify all sign ups – Ensure only human beings sign up for your email by using captcha on sign up forms or ensuring users are log in to your website before being able to sign up for newsletters.
Double opt in – Double check every opt in for your newsletters by letting subscribers confirm their subscription by clicking a link in an email (or by sending a reply)
There is more…
Whether you are just starting with email marketing or you are ready to take email marketing to the next level in your business, G-Next Technologies offers advise, expertise and tools to achieve your business goals.
Talk to us today, contact us now!