Umbraco is a free, open-source professional Content Management System (CMS) known for its simplicity, and its unlimited potential. Umbraco provides a full-featured web content management system that is easy to use, simple to customize, and robust enough to run sites from Fortune 500 companies and some of the largest media sites in the world.
Umbraco is easy to learn and use for content creators, webmasters, and web developers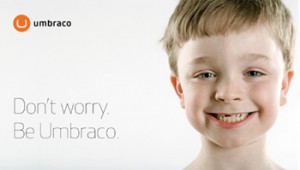 alike. Within minutes users can begin working with Umbraco customizing it for specific use. It is based on asp.net technology. Content writers and editors will immediately recognize Umbraco's interface with its easy to understand tree-view of pages and WYSIWYG page editor.
Umbraco is not just for websites, though it does beautiful, fast websites extremely well. Umbraco provides mobile-platform specific sites with a single set of content.
Umbraco can deliver your site to iPhone, Android, BlackBerry, and Windows phones seamlessly while maintaining only one set of content. This is particular useful as the ratio of mobile users to desktop users is increasing daily.
In terms of integration with existing systems, Umbraco integrates with almost any existing system. With its open and flexible architecture it is a breeze to integrate with web-based systems such as:
Microsoft SharePoint
Microsoft CRM
Salesforce.com
In addition, using Umbraco's Event Model it is simple to integrate Umbraco into an existing legal compliance, audit, or content review workflows.
Web Developers have also found Unbraco to be very extensible. Extensibility is one of Umbraco's core strengths. Umbraco API can be used to customize any of Umbraco's features or add new features. Existing ASP.NET controls can be easily integrated into Umbraco without modification.
If you would like more information on what benefits Umbraco can offer your business website or web application or if you already use Umbraco and you would like G-Next to manage it for you, please contact us today.
Our readers can also find our GNextech Facebook page at http://www.facebook.com/gnextech. For all the latest goings on, you can keep up-to-date with G-Next on Twitter https://twitter.com/gnextech.